Lower Magnum 21 prices
The price of a typically specified Magnum 21 trimaran is about £2,500 lower than it was a year ago, when VAT was only 15%. This is because the pound has risen against a gradually weakening Euro since then. Also we have reduced our margins still further. The saving is equivalent to having a free road trailer.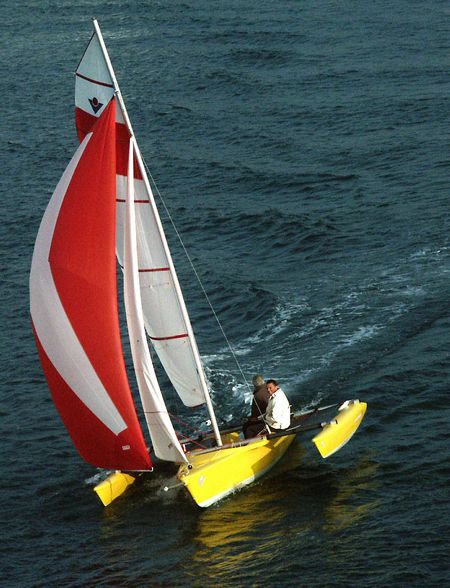 VAT may well increase at the next budget, which is only a few weeks away. So NOW is an ideal moment to order a new boat. If VAT does increase there will be anti-avoidance legislation in place to make sure that you have to pay it.
So I recommend that you ORDER NOW!
Posted by © Stephen Walker at
05:48 PM